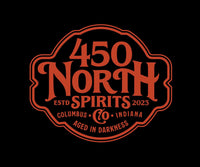 450 North Spirits Coming Soon!
Vodka, Gin, Rye Whiskey, Wheat Whiskey, & Indiana Straight Bourbon
Follow us on Instagram @450northspirits
Merchandise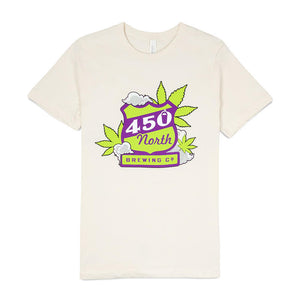 420 T-Shirt
$25
Available in store and online.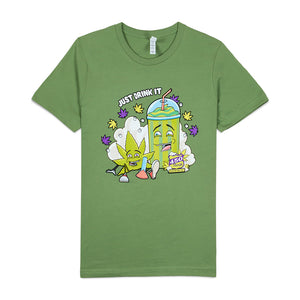 420 T-Shirt
$25
Available in store and online.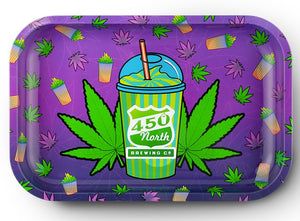 Rolling Tray
$20
Available in store and online.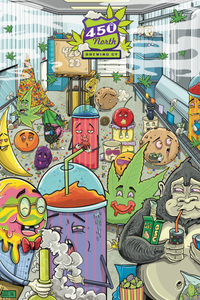 420 at 450 Poster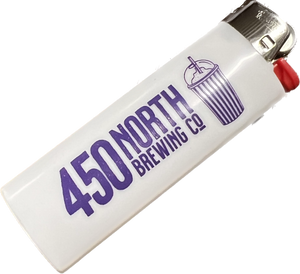 Lighter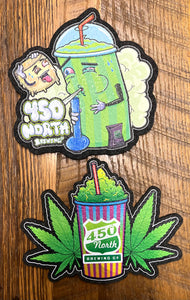 Mood Mats
$20
Available in store and online.
Beer Release Information
Cans go on sale on Thursday November 16th at 12pm EST.
Allotments:
Limits are set for each beer. Allotments can be found on 11/15's Facebook and Instagram posts.
Pickup Times:
Friday 17th - 11am to 7pm
Saturday 18th - 11am to 1pm
Sunday 19th - CLOSED
Orders must be picked up by Sunday. No refunds for no-shows or cancellations.
What you will need:
1. A valid ID (21+). Valid! Check your state's ID expiration extensions.
2. Your order confirmation number
3. The name on the order
You may pick up an order for someone else. You will need their name and order number. Note the name on the order needs to also match the payment information.
How it works:
This will be a non-contact curbside pickup service. Follow the cones to the back overhead door of the brewery. STAY IN YOUR VEHICLE! Once you arrive at the door, we will ask for your order number, fulfill your order, and load the beer into your vehicle. If you need to rearrange your beer, you may pull up into a parking space and quickly do so.
Updates from the 5/8 Release:
We are going back to the previous e-commerce site for this release as it has proved to be the most reliable and best suits our needs. Note that there will be no "add to cart, remove from inventory", aka no "cart protection." Inventory will ONLY be held for a customer during the actual payment processing (i.e. after the customer has entered their payment info and has pressed 'confirm').
  Questions or concerns?
The original purchaser may contact info@450northbrewing.com within two months of original purchase and we would be happy to help!
Thank you for your continued support!
Location
Hours & Location
450 North Brewing & Simmons Winery
Monday CLOSED
Tuesday 11:00am - 9:00pm
Wednesday 11:00am - 9:00pm
Thursday 11:00am - 9:00pm
Friday 11:00am - 10:00pm
Saturday 11:00am - 10:00pm
Sunday 11:00am - 9:00pm
- - - - - - - -
8111 East 450 North Columbus, IN 47203
(812)546-0091